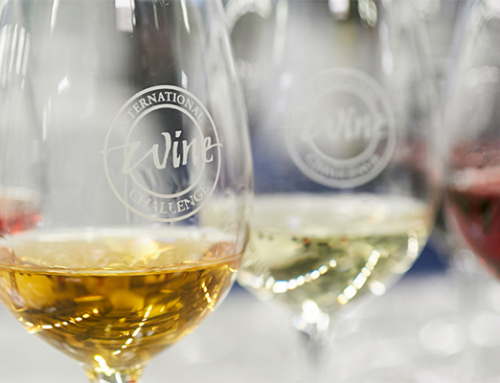 It is a worldwide wine competition. IWC is considered one of the world's largest organizations that rigorously and blind tasting wines by style, region and harvest year. It is held in 2 stages, the first in November and the other in April. 1st stage results are announced in December and 2nd stage results are announced in May. The wines that won the Gold medal in the 1st stage are stored in the cellars whose temperature is kept constant until April, and this time they are brought face to face with the wines that won the Gold medal in the 2nd stage in April at the Trophy tasting.
redwineAwards are ranked by Trophy, Gold, Silver, Bronze, Commended, and Great Value. For each award, the wines are evaluated in 3 separate sessions by a 10-person jury.
Round 1
Wines are either eliminated or rated as commendable in this round. IWC presidents re-taste the selected or commended wines and confirm the findings. If the IWC presidents approve, these wines may be given another chance for the 2nd round.
Round 2
In this round, wines are either eliminated or evaluated for Gold, Silver, Bronze medals. The commendable wines are also determined in this round. All wines are re-tasted by the IWC presidents to confirm the results.
Trophy Tastingiwc-awards
Wines that receive a Gold medal in the evaluation made in two different stages are re-evaluated in the Trophy tasting. Wines that win Gold and Silver medals are also included in the Great Value evaluation in this round. All Trophy award-winning wines are tasted and evaluated again by the IWC presidents, and the presidents also determine the wines that should be awarded as Champion Trophies.
International Trophies
International trophies are evaluated in the same way as regional trophies, but separated by grape type. For example, wines that win the National Pinot Noir Trophy compete with each other for the International Pinot Noir Trophy.
Champion Wine Trophies
All National Trophy-winning wines compete with each other in the categories of red, white, rosé, sweet, sparkling and fortified wines.
Planet Earth Awards
It is an award that receives a Trophy or Gold medal, as well as wines that are certified in sustainable agriculture, organic farming, biodynamic farming and fair trade.
According to the results of the International Wine Challenge (IWC) 2020, the Turkish wines that won awards are as follows.
Golden medal
Doluca Kav Boğazkere – Öküzgözü 2017 (+Trophy Award)
Doluca Theodora Öküzgözü – Boğazkere 2017
Silver medal
Antioche Barburi 2017
Doluca DLC Moskado 2018
Doluca Kav Boğazkere – Öküzgözü 2018
Doluca Signium red 2018
Doluca Tugra Öküzgözü 2017
Doluca Tugra Öküzgözü 2017
Doluca Villa Doluca Neo Kalecik Karası – Öküzgözü 2019
Kavaklidere Ancyra Blush 2019
Kavaklıdere Côtes d'Avanos Narince 2018
Kavaklidere Egeo Cabernet Sauvignon 2017
Kavaklidere Egeo Rose 2019
Kavaklidere Misket 2019
Kavaklıdere Sweet Sert Narince 2001
Cube Thia Blush 2019
Cube Thia Chalkara – Merlot 2019
Lycia Kızılbel Merlot-Syrah – Öküzgözü 2019
Likya Vineyards Fume Blanc 2019
Lucien Arkas Vineyards Entrance Öküzgözü – Boğazkere 2018
Lucien Arkas Ties Consensus red 2017
Öküzgözü 1970, 2019
Pamukkale Sava Premium red 2019
Porta Caeli Ament Petit Verdot 2018
Sarafin Shiraz 2017
Saranta Öküzgözü 2016
Suvla Karasakiz 2018
Suvla Reserve Petit Verdot – Karasakız 2017
Bronze Medal
Château Murou Cabernet Sauvignon 2015
Chateau Murou Semillon 2017
Doluca Kav Narince 2018
Intimate Ekigaïna 2013
Intimate Petit Verdot – Rebo 2013
Suvla Öküzgözü 2018
Suvla Reserve Karasakiz 2017
Suvla Reserve Roussanne Marsanne 2017
Suvla Reserve Henna Will Be Made 2017
Kavaklıdere Ancyra Öküzgözü 2019
Kavaklidere Egeo Syrah 2017
Kavaklıdere Côtes D'Avanos Chardonnay 2018
Kavaklıdere Côtes D'Avanos Methode Traditionnelle 2015
Kavaklidere Pendore Syrah 2014
Kavaklidere Egeo Chardonnay 2019
Doluca Sarafin Sauvignon Blanc 2019
Doluca Sarafin Chardonnay 2018
Doluca Sarafin Merlot-Cabernet Franc 2019
Doluca Mixed Cabernet Sauvignon – Okuzgozu 2017
Doluca Karma Shiraz – Bogazkere 2017
Doluca Alcitepe Cabernet Sauvignon – Shiraz 2016
Doluca Tanit Chardonnay – Fiano 2018
Doluca Dlc Bogazkere 2018
Doluca Kizilcaterzi Merlot 2017
Doluca Tugra Okuzgozu 2018
Doluca Tugra Bogazkere 2018
Cube Thia Chardonnay 2019
Cube Thia Narince Chardonnay 2019
Phokaia Foça Black Merlot 2018
Diren Collection Karaoglan 2019
Diren Collection Narince 2019
Karmen Selection White 2018
Lycian Archaeological Acikara 2019
Lycian Archeo Merzifon Karasi 2019
Likya Vineyards Okuzgozu 2019
Suvla Reserve Roussanne Marsanne 2018
Suvla Grenache Noir 2019
Suvla Rose 2019
Vinero Pacem Sauvignon Blanc 2019
Vinero Felici 2018
Pamukkale Plus Cabernet Sauvignon Merlot 2018
Pamukkale Anfora Chardonnay 2019
Pamukkale Nodus Cabernet Franc Merlot 2017
Seven Sages Solon Attica 2019
Kastro Tireli Syrah Mourvedre 2015
Cube Besibiryerde Red 2018