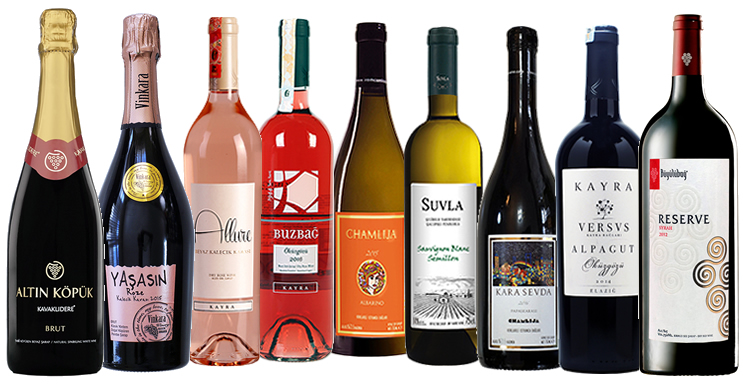 Another year has passed, with its bitter and sweet. New Year's Eve is a good excuse to spend a good time with our loved ones. We have prepared a selection from our local producers to set a special table and offer special wines to your guests. In fact, there are many local wines we can recommend, but we brought out some wines that we wanted to have on our table on New Year's Eve. Of course, the choices may increase or decrease depending on the number of people. Instead of 2-3 bottles from one or two varieties, we can choose to buy many varieties and have 1 bottle each. Thus, we can appeal to everyone's taste, or we can have a colorful evening by offering different flavors to the palate.
You can whet your appetite with sparkling wines before your meal and toast to the last hours of 2021 before the new year. Although we are in the habit of popping champagne at 24:00 at night, it is useful to keep a second sparkling wine ready for midnight.
kayra-madre-tatli-wine-fwsevilen-late-harvest-sweet-wine When you get to the beginnings, you can continue with the cooled rosés. Considering that hours of time will be spent at the table, it is necessary to proceed slowly from light to strong in order to enjoy each glass. If white meats are predominant on your table, you can go with white wines and choose a red for the last (but not the last). To lighten the heaviness of the food and the wine, you can open the second bubbling wine at midnight to feel refreshed.
If there is room for the last dessert, we will suggest a dessert wine. With chocolate desserts Kayra Madre and fruity desserts or its own Loved Late Harvest will be a good finale.