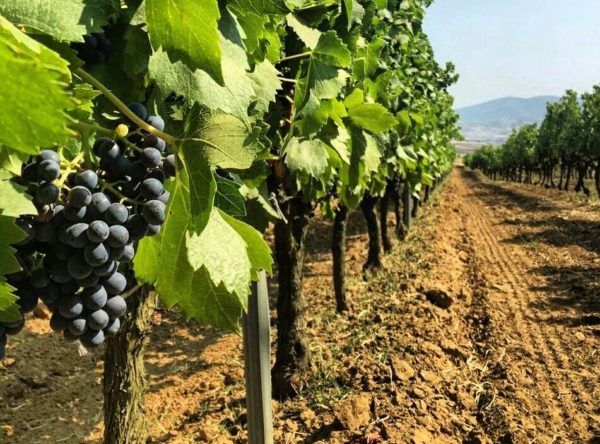 Considering how valuable it is to preserve our local grapes, we examined some of our country's grapes, which are both the most well-known and less well-known, by tasting the samples of our local producers. We talked about the characteristics of our grapes and the past and present of our winemaking. We care about this kind of desk work, as we think wine is also about knowing the story behind the bottle and the human effort involved in it. All of our producers who try to keep these values alive deserve a sincere thank you.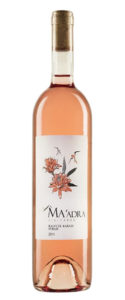 Ma'adra Vineyards Kalecik Karası-Syrah 2014
A vibrant, refreshing and balanced rose with 14% alcohol produced from 80% Kalecik Karası and 20% Syrah grapes grown in the vineyards on the slopes of Madra Mountain. With the connotations of bananas, strawberries, apples, raspberries, pasta with tomato sauce, olive oil dishes, and starter plates, it can be sipped with pleasure.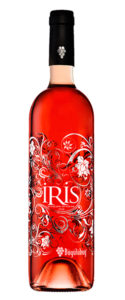 Büyülübağ İris 2015
An elegant yet powerful rosé with 13% alcohol, produced on-site from Ada Karası grapes unique to Avşa Island. Wild rose, raspberry, citrus and ripe red forest fruits with distinctive notes can be enjoyed with cheese varieties, entree dishes, seafood and lamb meat.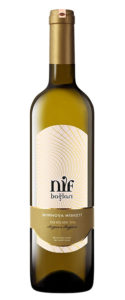 Nif Bağları Bornova Misketi 2016
A white wine with bright green highlights, white gold color, with aromas of lime, peach, tangerine and floral connotations such as honeysuckle and orange blossom, 14% alcoholic, strong acidity and minerality to be sipped with light snacks and fish. It was a white wine that the participants liked very much.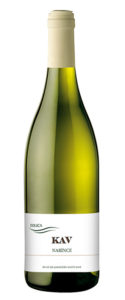 Doluca Kav Narince 2014
A white wine made from Narince grapes of Tokat region, 14% alcoholic, light yellow green tones, which can be sipped with fish, chicken and seafood pasta with a resemblance to citrus, apple and pear.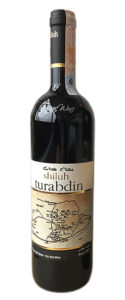 Shiluh Turabdin 2014
Vivid and bright dark burgundy, blackberry, damson plum, cold brewed tea and earthy associations are felt on the nose. Vanilla is accompanied by red fruit aromas that are generally compatible with the nose on the palate. It is striking with its strong round tannins. A well-balanced wine, even a little alcohol, makes itself felt ahead. Medium length, red fruit aromas and touches of tannin remain in the finale. Turabdin is the name of the geographical region where the ancient Syriac people of Mesopotamia lived. This name, in Syriac, means "God's servants or the mountain of hermits". They used this sacred geography map in the tag image. 70% Boğazkere, 30% Öküzgözü.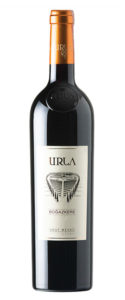 Urla Boğazkere 2014
Ukuf Mevkii Produced from Boğazkere grapes, 14.5% alcohol, round tannin, fresh acidity. A vibrant red wine with aromas of ripe black fruit such as plum and black mulberry, as well as spice connotations such as cloves and cinnamon, which can be sipped with meat dishes and kebabs. A wine that won the Bronze Medal in the International Wine Challenge 2016.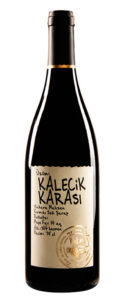 Vinkara Kalecik Karası Mahzen 2013
A red with elegant tannins with 14% alcohol, produced from Kalecik Karası grapes selected from hillside plots in Kızılırmak, aged for 14 months in Burgundy French oak barrels and then in a cellar. Blackberry, cherry, strawberry, damson and tobacco have gained vanilla and smoked aromas. It can be sipped with duck, salmon and light cheeses.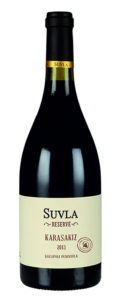 Suvla Rezerve Karasakız 2013
An award-winning red wine produced from Karasakız grapes, with 14% alcohol, kept in oak barrels for 12 months and developed complex bouquets. Bright ruby color, cherry, strawberry, thyme, cocoa and spice aromas are felt, medium-bodied, elegant and balanced. It can be sipped with duck, kid and milk veal.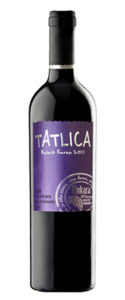 Vinkara Tatlıca Kalecik Karası 2013
A semi-sweet wine produced from Kalecik Karası grapes after harvesting, dried in the mild heat of September, and aged for 6 months in French oak barrels for 1 year. Deep ruby color, ripe fruit, plum marmalade, cherry and caramel connotation, 14.5% alcoholic.