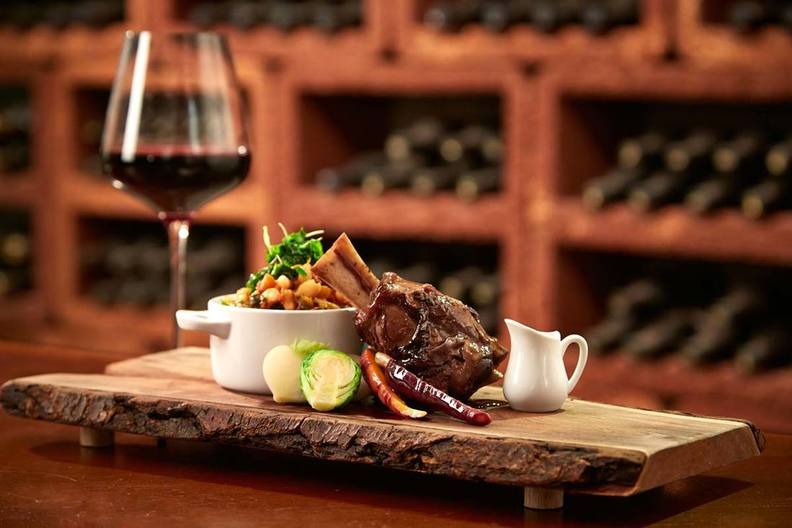 We had a special tasting with a menu created from Turkish Wines and Palace Cuisine. While our chef served different tastes prepared with original recipes from the 13th to the 18th centuries, we also sipped some Turkish wines that would harmonize with these tastes.
We learned that they have over 400 prescriptions and that they change the menu seasonally. Another important piece of information he gave was that in a restaurant that serves Turkish cuisine, bones must be boiled in a cauldron; Accordingly, Deraliye has a bone cauldron that boils continuously for 24 hours. In addition to lamb, veal and chicken, they also offer goose and quail meat on the menu.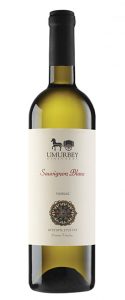 Umurbey Sauvignon Blanc 2015
Greenish light yellow colored from the grapes of Yazır village vineyards. It has lemon, pineapple and melon flavors. A round, vibrant and intense white on the palate. 14.2% degree alcoholic. Grilled shrimp and casserole, salmon, lakerda, calamari, sushi, sashimi, seafood pasta and pizzas, sweet and sour chicken should be sipped at 8-10 degrees. We paired this wine with stuffed calamari, one of the cold starters on our menu.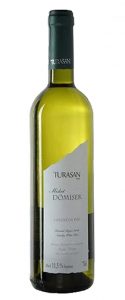 Turasan Muscat Dömisek 2014
It is a bright and vibrant straw yellow color from the grapes of the Izmir region. A semi-sweet wine with 12% alcohol. It has apricot, pineapple, honey and citrus connotations. It can be sipped with snacks, spicy foods and light desserts at 6-8 degrees. A wine that goes particularly well with the honey seafood pastry on the menu.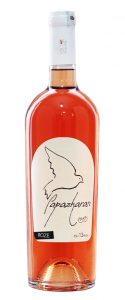 Arda Roze Papazkarası 2015
It is produced in limited numbers from Edirne region grapes. 13% alcoholic. Vivid and clear salmon color. Raspberry, rose and red forest fruits on the nose; Sour cherry, strawberry and sweet spice are evident on the palate. A vibrant, acidic, mineral-like rose that can accompany any meal. It should be tried with snacks, seafood, goat and lamb at 8-10 degrees.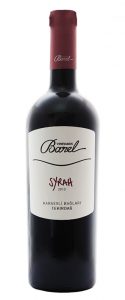 Barel Syrah 2013
Made from the grapes of the vineyards in Tekirdağ, 14% alcoholic, very dark, matte claret red but also has navy blue highlights. There are ripe black fruit, spice and earthy connotations on the nose and palate. A full tanned rustic wine. It can be sipped with spicy meat dishes and kebabs by taking the carafe at 16-18 degrees. We tried the goose kebab and veal kebab on the menu separately.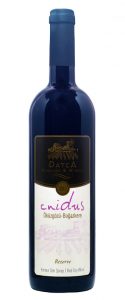 Datça Cnidus Rezerve Öküzgözü-Boğazkere 2013
From the grapes grown in their own vineyards in Muğla, they were aged in French oak barrels. Leather, tobacco and spice bouquets stand out on the nose, while a mid-bodied red on the palate supported by a lively acidity. Tannin is intense but balanced. It should be sipped with steaks or game meat rested at 16-18 degrees. We paired it with the main courses.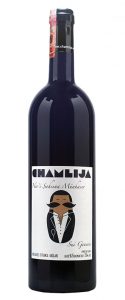 Chamlija Nev-i Şahsına Münhasır 2012
80% Cabernet Sauvignon and 20% Petit Verdot from the grapes of the vineyards on the slopes of Strandja Mountains. Unfiltered bottled, rested in French oak barrels. 15% degree alcoholic. Dark ruby colored, purple highlights have formed. It has bouquets of vibrant, vanilla, blueberry, cherry and sweet spice on the nose. Body, rounded tannins on the palate. It can be sipped with lamb, kid and veal at 16-18 degrees. A strong wine that we paired with the main courses.