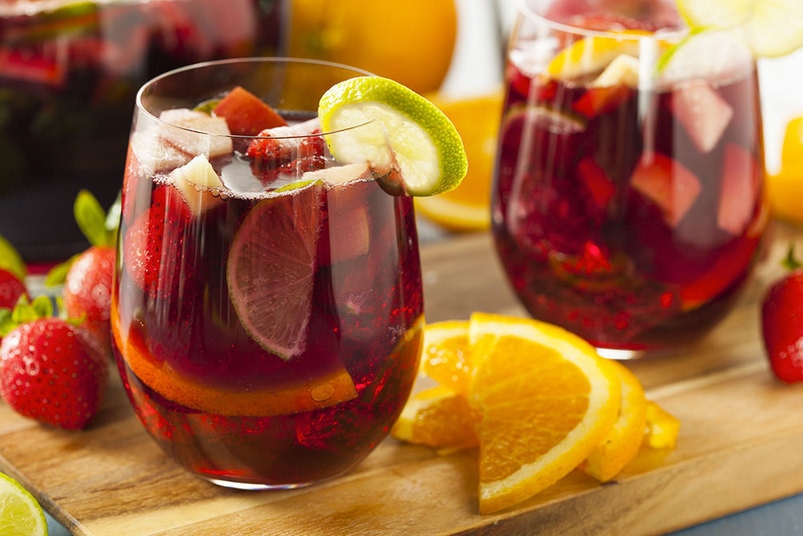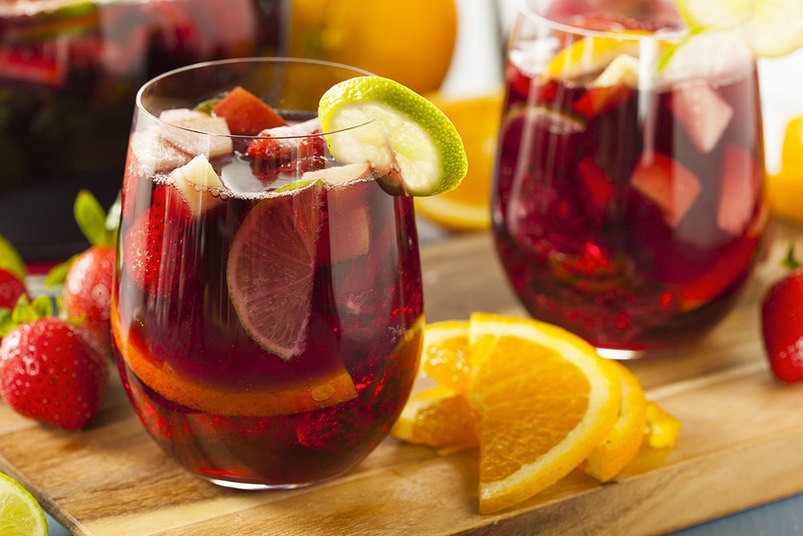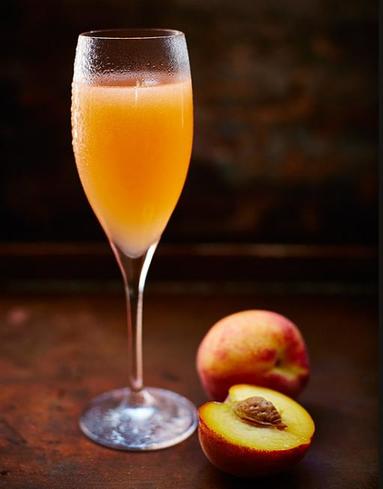 Bellini
2 measures / 60 ml. (4 tablespoons) peach juice
4 measures / 120 ml. (8 tablespoons) cold champagne
1 teaspoon of pomegranate syrup (optional)
Peach slice to decorate (optional)
In a large champagne glass, mix peach juice and cold champagne with pomegranate syrup. Garnish with a peach slice if you wish.
Bellini with Mango
3 measures / 90 ml. (6 tablespoons) mango juice
Pink champagne to float on
Pour the mango juice into the champagne glass and pour the pink champagne over it.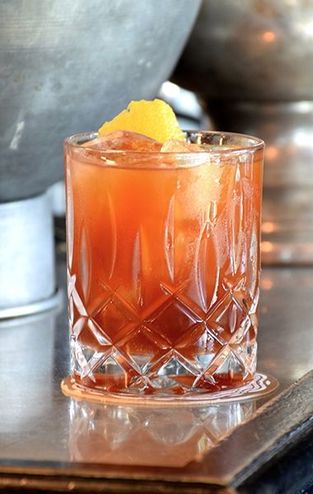 Loving Cup
8 sugar cubes
2 lemons
Half a bottle of sweet sherry
1/4 bottle brandy
1 bottle of dry sparkling white wine
Cut the lemons in half and rub the sugar cubes a little on the lemons to absorb the juice. Peel the lemons to take only the yellow part of the skin, slice them as thinly as possible and set them aside. Put the lemon peels, sherry, brandy and sugar cubes in a bowl and mix until the sugars dissolve. Cover it and let it rest in the fridge for about 30 minutes. To serve, add the wine to the bowl and add the lemon slices.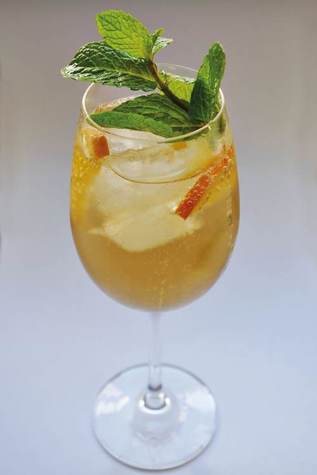 Champagne Julep
2 mint sprouts
1 tablespoon of sugar syrup
Beaten ice
1 measure / 30 ml. (2 tablespoons) brandy
Champagne to float on
Knead the mint and sugar syrup into a large wine glass. Fill the glass with crushed ice and add brandy. Pour the champagne over it and mix gently.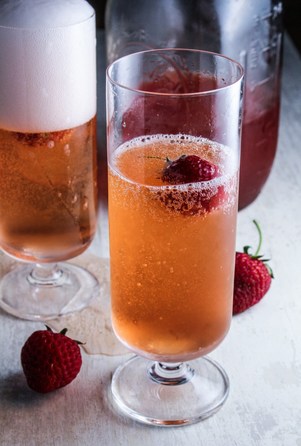 Romanov Fizz of Champagne
2 ice cubes
8-10 ripe strawberries
4 measures / 120 ml. (8 tablespoons) orange juice
4 measures / 120 ml. (8 tablespoons) champagne
Strawberry slice, mint sprouts to decorate
Put an ice cube together with strawberries and orange juice into the blender and blend it until it reaches the consistency. Put the other ice cube in a tall glass and add the strawberry juice. Pour the champagne over it. Mix quickly and serve immediately.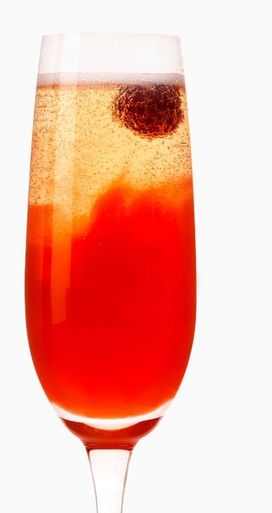 Slinky Mink
Half measure / 15 ml. (1 tablespoon) raspberry puree
1 teaspoon of sugar syrup
2 teaspoons of lime juice
Champagne to float on
A strip of lime zest to decorate
Pour raspberry puree, sugar syrup, and lime juice into the bottom of a chilled champagne glass. Drizzle the champagne over it, stir gently and garnish with a strip of lime zest.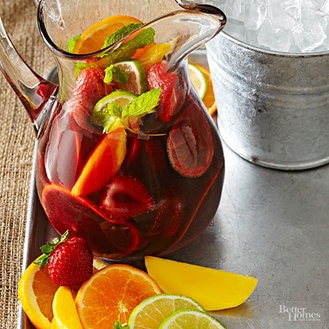 Sangria
1 bottle of red wine
1 cup of vodka
1.5 cups of orange juice
1 orange
1 apple
Lots of strawberries
Optionally, 1 glass of plain mineral water
Sangria is a famous Spanish cocktail, fruity and sweet. Especially in summer, it is a great drink to have a glass of relaxation while sitting against the sea. As someone who likes fruit and red wine (can also be made with white, rosé wines and champagne), Sangria is very dear to me. So how is this easy cocktail made?
Pour the orange juice and vodka into a large jug or mixing bowl. Chop the fruit into small cubes. Add the orange juice and fruits into the red wine and mix. (If you are going to add soda, you can add it at this point. After cooling it in the refrigerator, serve it by adding ice.