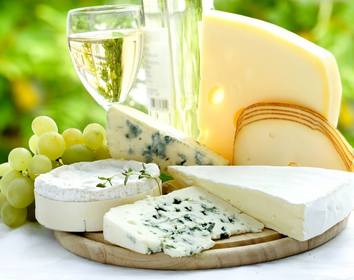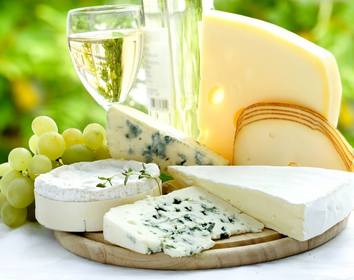 Most of us do not know, or even care, how wine should be drunk. However, this type of food / wine relationship is very important for people who know that wine has a separate culture. If the union is successful, this pair can no longer be considered separate from each other and thanks to this harmony, a wonderfully enjoyable togetherness emerges. If you want to achieve harmony in an easy way, you can easily combine similar wine and food colors in a short way.
White Wine
White wine is a wine that is preferred to be consumed cold (11 – 13 ° C for intense whites, 8 – 11 ° C for fruity whites). It is a type that I prefer especially in the invitations I attend; I have often experienced that red wine is not usually very successful. Shellfish (mussels, oysters, shrimp, squid, lobster), fish, poultry (chicken, turkey, rabbit meat) should be preferred with this light and cheerful wine.
I also really like the fruit and cheese combination. Cheeses that do not taste very sharp, such as goat cheese, gouda, cheddar cheese, may be suitable.
However, it is never recommended to consume a dry white with a sweet dessert. Wine hardens against sugar and spoils the dessert.
Red Wine
Red wine is recommended to be served with a slightly higher temperature (16 – 18 ° C for intense reds, 14 – 16 ° C for soft and fruity reds, 11 – 13 ° C for light reds). Red wine is very valuable to me, so when I go out, it is not the kind I prefer. However, if the food I ate matches the red wine more, then I have spent more time on the drinks menu. Of course, if I'm going to have dinner with my family, my job is more comfortable, my father has always done his work beforehand. Red wine is mostly preferred with red meat dishes (beef entrecote, meatballs, beef steak and tenderloin). It goes well with lamb meat, offal, game dishes and sauced meat dishes. It is inevitable that meat dishes in our Eastern regions in Turkey are in harmony with Boğazkere and Öküzgözü wines. It can also be preferred with pasta with tomato sauce.
As the cheese selection, old cheddar, parmesan cheese, cheddar cheese, white cheese can be preferred. It is not recommended to consume shellfish with red wine compared to white wine. Fish meat will give wines a metallic taste.
Rose / Blush Wine
Ah rose … It is really a wine that is very pleasant for me. And its color … Rose, which is a very light and aromatic wine, is a wine that should be consumed cold (8 – 11 ° C) like white wine. I think it is very tasty to consume it on a warm summer evening with a close friend or someone special. This delicious wine is mostly recommended to be consumed with delicatessen products (sausage, salami, smoked meat), light vegetable purees such as grilled salmon and carrot puree.
I also prefer to put a few strawberries in it. You should definitely try it, I think they are a very successful duo. However, cheese is not preferred with rosé wines.
Foods That Should Not Match Wine
Of course, there are some foods that you can prefer, as well as foods that you are not recommended to choose. Vinegar, a dish with only greens, garlic, artichokes, chicory, leek and spinach are foods that should definitely be avoided. Of course, it is still your choice to consume them.