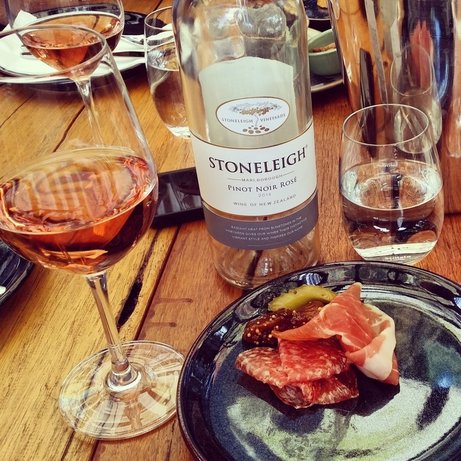 It is necessary to look at the habits of the Old World countries on this issue. In these countries, which have hundreds of years of wine culture and reflect an experience, sweet wines are a field in their own right. In Italy, we see that sweet wines are accompanied by tiramisu and biscotto, and even these twice-baked hard biscuits are dipped in wine and eaten. Likewise, Portals and Sherry can be enjoyed with chocolate and chocolate desserts. There have been experts on this subject in our country, but it is still not accepted in our culture and reflected in our table habits.
Our first product was a cheesecake that resembles an ice cream made with almonds and hazelnuts without the use of flour and sugar. Our second dessert was a delicious cup with white chocolate, lime cream, almond croquants without flour and lightened with raspberries, and no sugar was used. When each spoon was taken, different flavors were encountered in different layers. Our third special product was almost unused cherry, chocolate and liqueur brown. Mr. Halil explained that the cherries were drained and marinated in our homemade sour cherry liqueur. The cream prepared with amaretto was very good with brownie. This special cream has been a factor that lightens the brownie prepared without the use of sugar with Belgian chocolate containing 75% cocoa to the full extent. Our fourth dessert was also a special product of Chocowhite, chestnut cream tartolettes were very popular.
Since there are desserts in addition to sweet wines, we chatted with the slides we prepared on topics such as sweet wine types and production techniques in order to rest our palate. Icewine, sherry and an aged porto might not be on our list, but for the next tastings, there was the necessary interest and appetite for these special sweet wines.
We made a special selection for our participant friends who tried sweet wines for the first time or for the first time with dessert. Doluca Safir Dömisek was admired by everyone. Some of the participants had already tasted it before, and everyone agreed that it was a very preferable wine in the summer. Although we guessed that most of the participants drank Cube Cherry Wine, the result was not like that. While cherry wine was generally appreciated, it remained in a different category among other wines. Vin Santo, an Italian dessert wine, was admired with its 15% alcohol content, although extremely sweet, we tasted it especially with cantuccinis. It was a true sweet wine after the first two semi-sweet wines. Turasan Tannat remained below expectations in terms of price-quality balance. We can easily say that Kayra Madre is one of the most important sweet wines produced in our country; It was quite high in tasting compared to other wines. We sipped Diren Mahlep Wine as the last wine with coffee. This wine, which the participants tried for the first time, was found very different. My personal opinion is that this wine is a very special wine. Those who drink Mahaleb wine have a strange expression on their faces, there are those who either like it very much or say it did not appeal to me. We can say that it is not a wine in between, but a taste that goes beyond.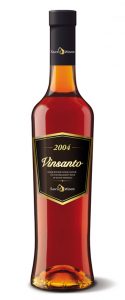 Vin Santo Tatlı Şarap – İtalyan 2004
This 11-year-old Italian dessert wine was quite fun and sugary. 15% alcohol prevented sugar from coming to the fore. While tasting this wine, we softened our biscuits like Italians by dipping them in wine and sipped our wine with laughter like the cheery Italians at the table.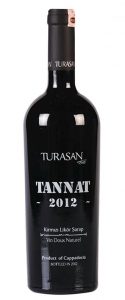 Tannat Tatlı Şarap 2012
This Cappadocia region wine, matured in French oak barrels for 18 months, is 17% alcoholic. With aromas of blackberry, prune and caramel, this wine can be sipped with many chocolate desserts. It can also be tried with strong cheeses like roquefort.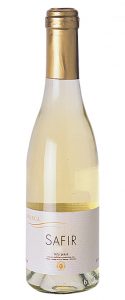 Doluca Safir Domisek 2013
A semi-sweet wine made from Misket grapes of the Aegean region. 13.5% alcoholic. Greenish light yellow color, exotic fruit and flower aromas are felt on the nose. There are connotations of honey, honeysuckle and lemon flavors on the palate. It can be sipped with desserts, ice cream or cheeses at 6-8 degrees. We tried this wine with the ice cream cheesecake, it was a very harmonious combination.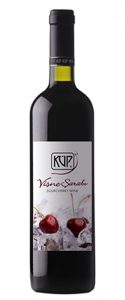 Küp Vişne Şarabı 2015
We tried this wine with a cup of white chocolate and lime cream, with caramel filled profiterole balls on top of Chocowhite, in which almond croquants and raspberries are stored. Since the cherry wine was poured, it was a little behind the dessert. Although our dessert was prepared with white chocolate's own sugar without the use of extra sugar, its taste was still in the foreground compared to wine. Who could speak to your palate in the face of such a special product?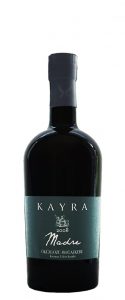 Kayra Madre 2008
Kayra Madre is a sweet wine produced from Öküzgözü and Boğazkere grapes using the Madeira wine method, aged in French oak barrels under the sun for 5 years. 19.5% alcohol in a 50cl bottle. Sandalwood and wood scents are prominent on the nose. It evokes brandy and malt whiskeys. Flavors such as roasted almonds, caramel, prunes and apricots can be felt on the palate. It is plump, oily and very strong. It is recommended to serve at 14 degrees. It can be sipped with chocolate and dark chocolate desserts and dried fruits. A premium fortified wine. It was in perfect harmony with Chocowhite's special brown dark chocolate with cherry. He was the undisputed star of the tasting.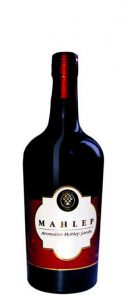 Diren Mahlep Şarabı 2012
Mahaleb is a wild fruit that is the rootstock of sour cherries and cherries. Widely used in medicine, cosmetics and culinary arts, it is also known in history for its aphrodisiac effect. Diren Mahlep Wine is an 18% alcoholic siphon wine, which is the cupage of Horozkarası, Öküzgözü and Shiraz grapes, in which mahaleb essence is added. It can be sipped with snacks, snacks before meals, or after-dinner coffee and desserts. It can usually be drunk cold or with ice. We sipped the mahaleb wine with Chocowhite's tartolettes filled with chestnut cream, prepared with white chocolate, almond and butter, accompanied by coffee and finished our tasting with pleasure.