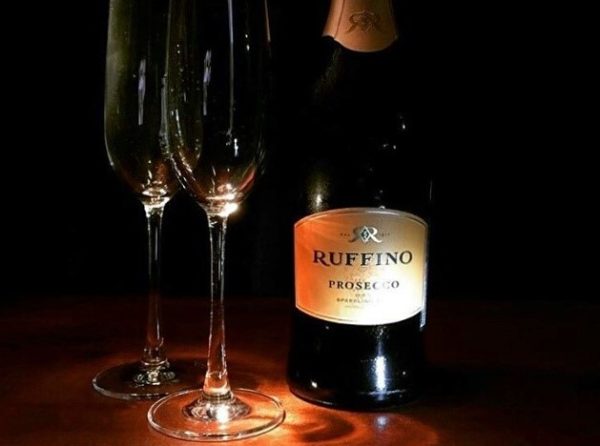 During the "Italian Wines"-themed tasting, we tasted Italian wines while chatting about Italian wine and cuisine. We talked about the wine producing regions of Italy, the main grape varieties and the apelation system; We talked about how wine culture has developed all over Italy and what processes they have gone through to come to this day. We started tasting Italian wines accompanied by cheeses and delicatessen products specific to the Italian cuisine, and then continued with the specialties prepared by the chef for us.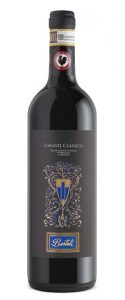 Bartali – Chianti Classico DOCG 2013 
Dark ruby colored 100% Sangiovese grapes, malolactic fermentation after 3 weeks of maceration and left on the yeast residue for 4-6 months. Although it is intensely fruity, it also has spice and tobacco aromas, a medium bodied wine that is comfortable to drink. It can be sipped with delicatessen products, pasta and pizzas and red meats at 18-20 degrees.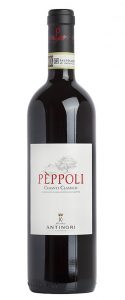 Antinori – Peppoli Chianti Classico DOCG 2013
A dark ruby colored wine with 90% Sangiovese, 10% Merlot and Syrah grapes made by the Antinori family, which has been producing wine in Italy for over 600 years. It was kept in Slovak oak barrels for 12 months, bottled in 2015. It has red fruits, especially cherry, violet, spice and vanilla aromas. Well ripe, balanced tannins, medium bodied. 88/100 points from Wine Spectator. It should be served at 18-20 degrees. It goes well with delicatessen, pasta, pizza and red meats.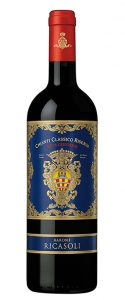 Barone Ricasoli – Chianti Classico Riserva DOCG 2011
The history of the family, which is Italy's oldest wine producer, dates back to the 12th century, and this deep-rooted experience is reflected in wine. It is produced from 80% Sangiovese, 20% Merlot and Cabernet Sauvignon grapes and kept in barrels for 15 months. A ruby colored wine, there are also slight lightings in color due to aging. It has fruity and sweet spice aromas in the nose. Nuances of forest fruits, cinnamon and cherry jam are taken on the palate. A well-matured, well-balanced, complex, long-finished and strong wine. With a score of 92/100 by Robert Parker. It can be sipped with meat pasta and pizzas and red meat dishes at 18-20 degrees.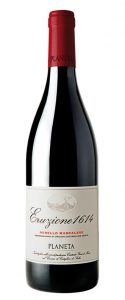 Planeta – Eruzione 1614 Nerello Mascalese 2012
Bright ruby colored wine from Nerello Mascalese grapes grown on the foothills of Sicily's famous Mount Etna. After 21 days of maceration, it was subjected to malolactic fermentation and rested in oak barrels for 12 months. A balanced wine with 14% alcohol, high acidity, soft tannins. The aromas of red forest fruit are accompanied by earthy and mineral-like nuances. A score of 92/100 from Wine Enthusiast and Wine Searcher. It can be served at 16-18 degrees with game meats, truffles and sauced pastas, cheeses and delicatessen products.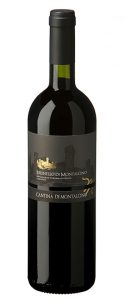 Cantina di Montalcino – Brunello di Montalcino 2010
100% Sangiovese grapes of the Montalcino region in Oskana. Aged for 2 years in Slovak oak barrels, 14% alcohol.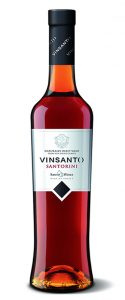 Vin Santo Tatlı Şarap 2004
Intense bodied sweet wine produced from white grapes, especially in the Tuscany region of Italy. It has caramel, hazelnut, honey and apricot aromas. In our previous dessert wines-themed tasting, we ate biscotti dipped in this sweet wine, as Italians traditionally do. This time, we tasted the famous Italian dessert with tiramisu and once again enjoyed it.