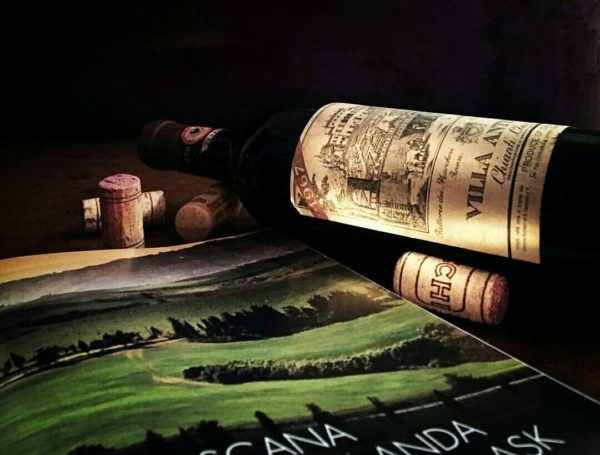 In this meeting, we tasted special wines of different characters, selected from different regions of the Old and New World, and talked about the past and present situations of the countries in the field of winemaking. Before we start tasting, we gave information to our wine-loving friends about the general characteristics of Old and New World grapes and wines, the innovations that the New World brought to winemaking compared to the traditional production techniques of the Old World, and what kind of relationship there is between these two worlds in recent years. Seeing how this information positively affected the participants' evaluations during tasting, we once again witnessed the importance of conscious tasting.
In my taste, we evaluated 3 red wines from the Old and New World. While cheering up with the richly flavored wines of the New World that reveal itself in a snap, we have also experienced how deepness in wine affects people with the mysterious wines of the Old World that gradually express their curls and have long finishes. At the end of the tasting, it was not surprising to see the Italian and French wines mark the minds and hearts of wine-loving friends.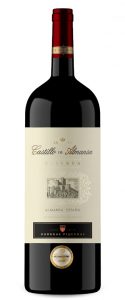 Bodegas Piqueras – Castillo de Almansa Reserva – 2009
This wine, which is the cupage of Spain's famous Tempranillo and Monastrell grapes, is produced in the Almansa region, aged for 3 years, at least 6 months in a barrel, with 14% alcohol. Ruby colored, with spicy aromas. My soul is near the end of its time. It can be sipped with spicy and smoked meats, it is recommended to be served at 16-18 degrees.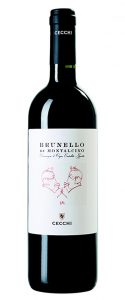 Cecchi – Brunello di Montalcino – 2009
DOCG apelated top segment wine from Tuscany, famous for its Italian wines. Produced from 100% Sangiovese grape, it was aged for 24 months in a bottle and 24 months in oak barrels. Ruby effect, 14% alcohol. It has red and purple fruits, spice and tobacco aromas. Balanced, long finish. It has 91 points from Wine Spectator. It goes well with strong cheeses and meat dishes. It should be aired for 1-2 hours in the carafe and served at 16-18 degrees.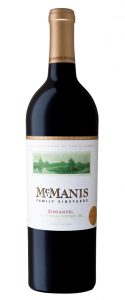 McManis Zinfandel – 2012
A California wine with a Petite Syrah cupage with America's beloved grape Zinfandel. After fermenting in steel tanks, it was aged for 4-6 months in old and new French and American oak barrels. It is highly aromatic, like most New World wines. Strawberry and blackcurrant are felt intensely on the nose, and as it waits in the glass, the smell of caramel and slightly burnt emerges. A wine with 13.5% alcohol, light tannins and a comfortable drink. It can be sipped with pastas, poultry and light red meats and cheeses. It should be served at 14-16 degrees.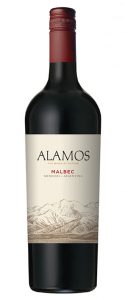 Alamos Malbec – 2012
Produced from Malbec, Argentina's number one grape, this wine belongs to the region of Mendoza at the foot of the Andes. It is very dark burgundy in accordance with the typical feature of Malbec. Strong tannins, long palate. It has forest fruit and earthy notes. 13.5% alcohol. It has been aged for 6-9 months in French and American oak barrels. It can accompany meats and spicy dishes. It should be served at 16-18 degrees.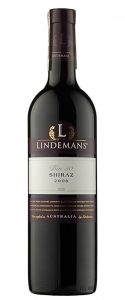 Lindeman's Bin 50 Shiraz – 2006
A ruby-colored wine with plum and spice flavors, made from Shiraz (Syrah in other parts of the world) grape belonging to the South East Australia region. 13.5% alcohol. It has 87 points from Wine Spectator. It has a medium body and spice notes, but at the end of its life. It should be sipped with pasta, red meat and cheese without waiting any longer. It should be served at 16-18 degrees.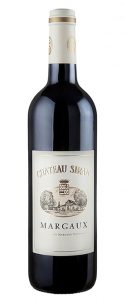 Chateau Siran Margaux – 2008
A Bordeaux cupage with Margaux apelation from the world famous Bordeaux / Medoc region of France. It consists of 54% Merlot, 33% Cabernet Sauvignon and 13% Petit Verdot grapes. The grapes were hand-harvested, and the wine was aged in oak barrels for 12 months, 35% in new barrels. A velvety wine with a dark burgundy color, tannins softened over time, balanced, with a long finish. Earth, vanilla and caramel aromas accompany the forest fruits as they wait. It should be aired for at least 2 hours in the carafe and served at 16-18 degrees.